All fully framed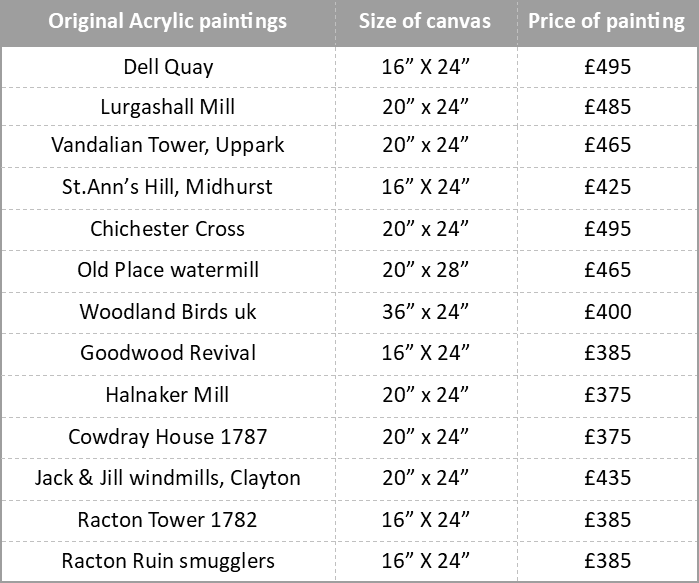 All fully framed

Prints on high quality 100% cotton Somerset velvet paper available from any of the above paintings:
Sizes:  A4 – £22 – unframed.          A3 – £35 – unframed.
The following paintings are available as prints only – sizes & prices of prints as above.
 Surreal Paintings.
 Brighton Pavilion.
The Universe – Galactic Travel.
Stonehenge – Mythological Gods.
Arundel Castle – civil war – time slip.
Cowdray – the fall of the House 1793
Please phone or email the artist David R.G.  Johnston.
Tel:- 01798 345296
Mobile:- 07854738475
Email: johnston.david.rg@gmail.com