All Fully Framed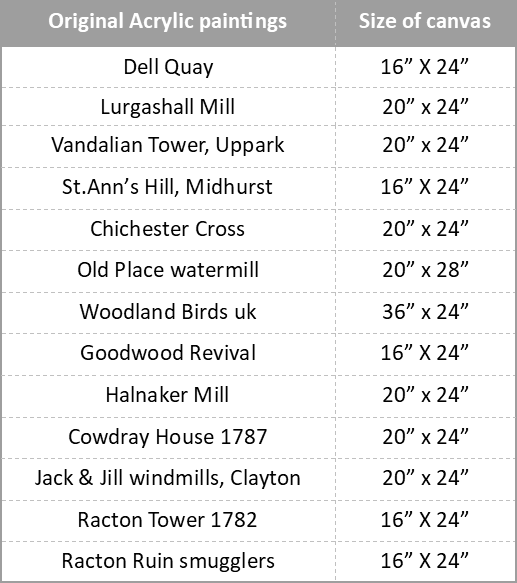 All Fully Framed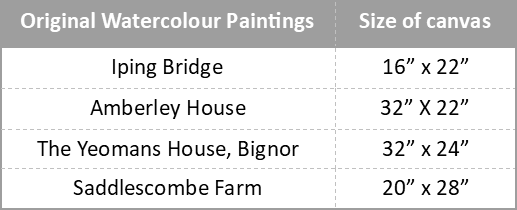 Giclee prints on high quality 100% cotton Somerset velvet paper available from any of the above paintings in A4 and A3 Unframed.
The following paintings are available as prints only – sizes of prints as above.
 Surreal Paintings.
 Brighton Pavilion.
The Universe – Galactic Travel.
Stonehenge – Mythological Gods.
Arundel Castle – civil war – time slip.
Cowdray – the fall of the House 1793
Enquiries for Acrylic & Watercolour Paintings or Giclee Prints please phone or email David R.G. Johnston.
Tel:– 01798 345296
Mobile:– 07854 738475
Email: johnston.david.rg@gmail.com
Data Protection Policy
Please note we will hold your contact details specifically for the purpose of delivering your required painting or print.  Once this artwork has been delivered, all your contact details (email, name, address and telephone number) will be destroyed.